"BRUCK" Hero T-Shirt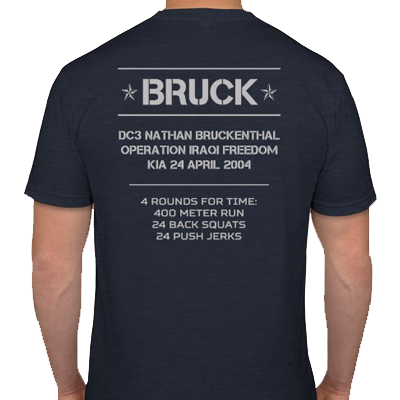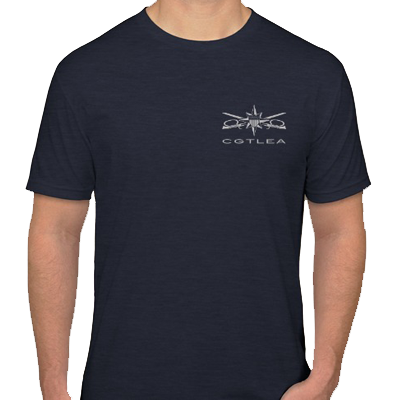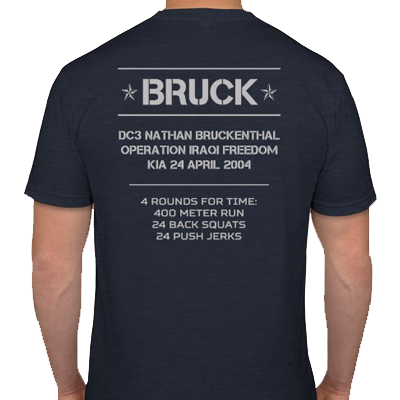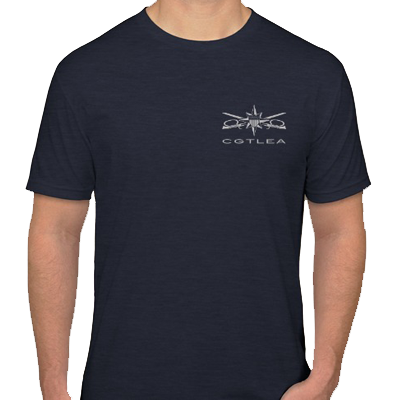 "BRUCK" Hero T-Shirt
Petty Officer Nate Bruckenthal made the ultimate sacrifice for our Nation. On April 24, 2004, Bruckenthal and six other coalition sailors attempted to board a small boat in the Northern Arabian Gulf, near the Iraqi Khawr Al Amaya Oil Terminal. As they boarded the boat, terrorist explosives detonated, killing Bruckenthal and two Navy sailors.
CGTLEA created this fitness-themed shirt to commemorate the 15-year anniversary of Nate's death. The shirt features the CGTLEA logo on the front, Old Glory on the right sleeve, and the "Bruck" Hero Workout of the Day (or WOD) and Nate's end of watch information on the back.
It's up to each of us to ensure that Nate's sacrifice will never be forgotten. We encourage groups to host remembrance events across the country to honor Nate's memory and help teach the next generation of Coast Guardsmen about his legacy.
100% of proceeds support the Nate Bruckenthal Scholarship Fund.
Product Overview
Next Level 60/40 T-Shirt

Color: Midnight Navy

4.3 oz. poly/cotton blend

Lightweight soft fabric

Tear-away neck label for comfort
(Final design may vary)